2016-05-04 09:10:09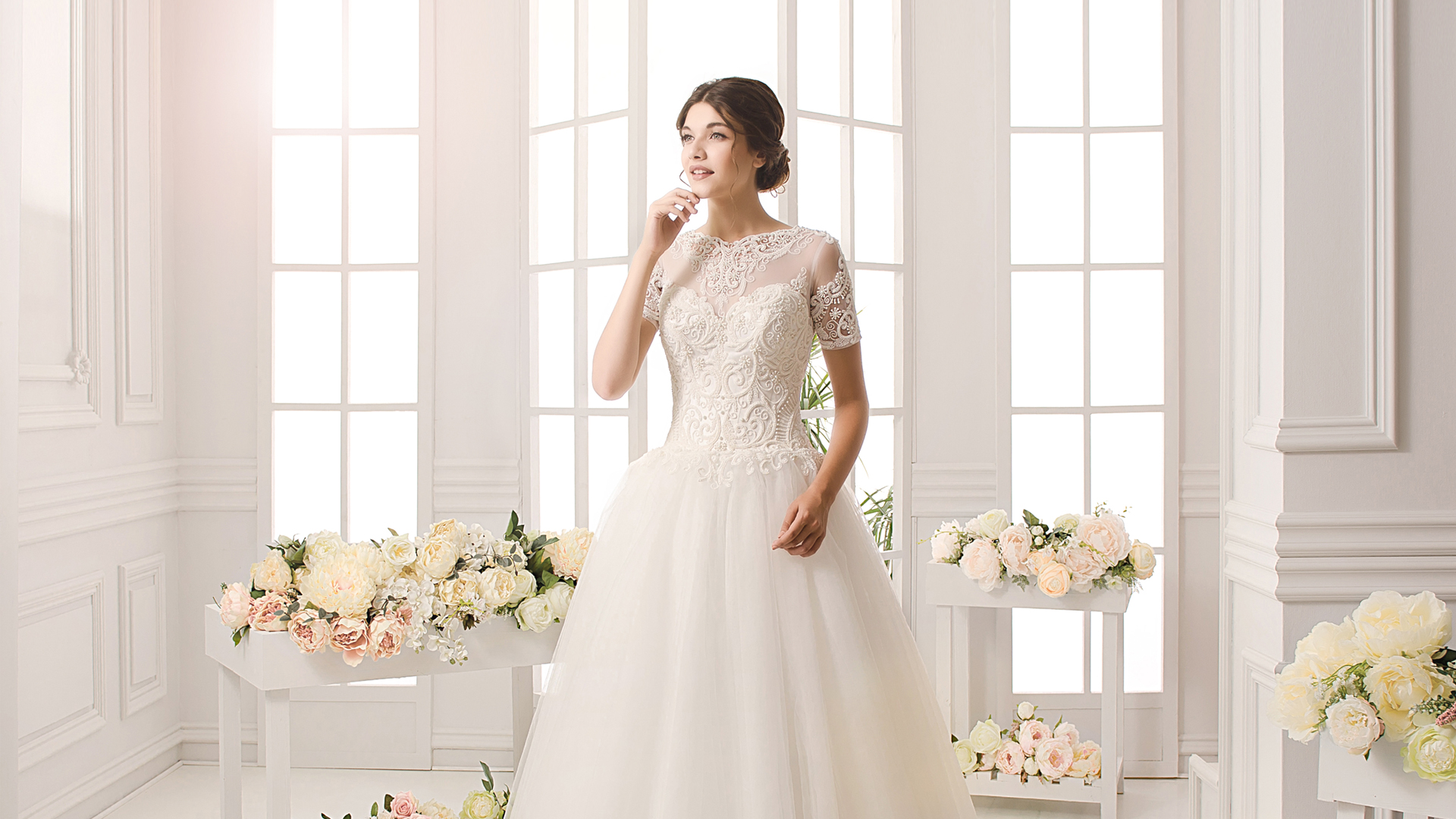 Such beautiful and unforgettable event like a wedding girl remember for the whole life. This is not surprising, because this holiday requires long and difficult preparation. The most important is the choice of dress and suitable accessories.
Like other clothes, the bride's wedding dress should be not only beautiful, but also fashionable. If you plan a joyful event for 2016, you should pay attention to the following bridal trends.
What is trendy in 2016?
In 2016, modern designers offer brides marrying in the following models of wedding dresses:
the dress with a V-neckline accentuate the luxury chest, femininity and sexuality of a bride. Depending on what kind of breasts the nature has endowed the bride, she should choose a big or small neckline. Because, if you overdo it, it is the risk of the bride look vulgar;

the recently appeared dresses for brides that consist of some elements look very modern and interesting, but it is extraordinary, so not every girl dares appear at the wedding in such dress;

a delicate lace also does not leave the pedestal of fashion. It can be sewn sleeves, bodice, skirt insert with this fabric;

the wedding fashion  2016 have prepared another interesting trend that came from the 20-ies of the last century - feathers. The bride in such dress will look glamorous, elegant and refined;

a demonstration of the ideal figure by using translucent wedding dresses this year is also relevant. The dresses with openwork or lace inserts on the one hand show the beauty of the girl's body, and on the other provide an opportunity to look feminine and seductive, but not vulgar;

to long-legged beautiful girls designers offer to choose the dress with a slit in this year. It looks very unusual and sexy;

more and more popularity gain dresses-transformers that allow to have a traditional look at the solemn celebration and then remove uncomfortable skirt and enjoy the holiday in a comfortable mini-dress;

do not lose sight of the wedding dresses with long sleeves, which back in fashion and will be in demand throughout the year.
As you can see, in this year, it will be a plenty of models to choose. However, what dresses would you have preferred, remember that a well-chosen accessories and professional make-up will make your image memorable.