2016-03-18 09:18:33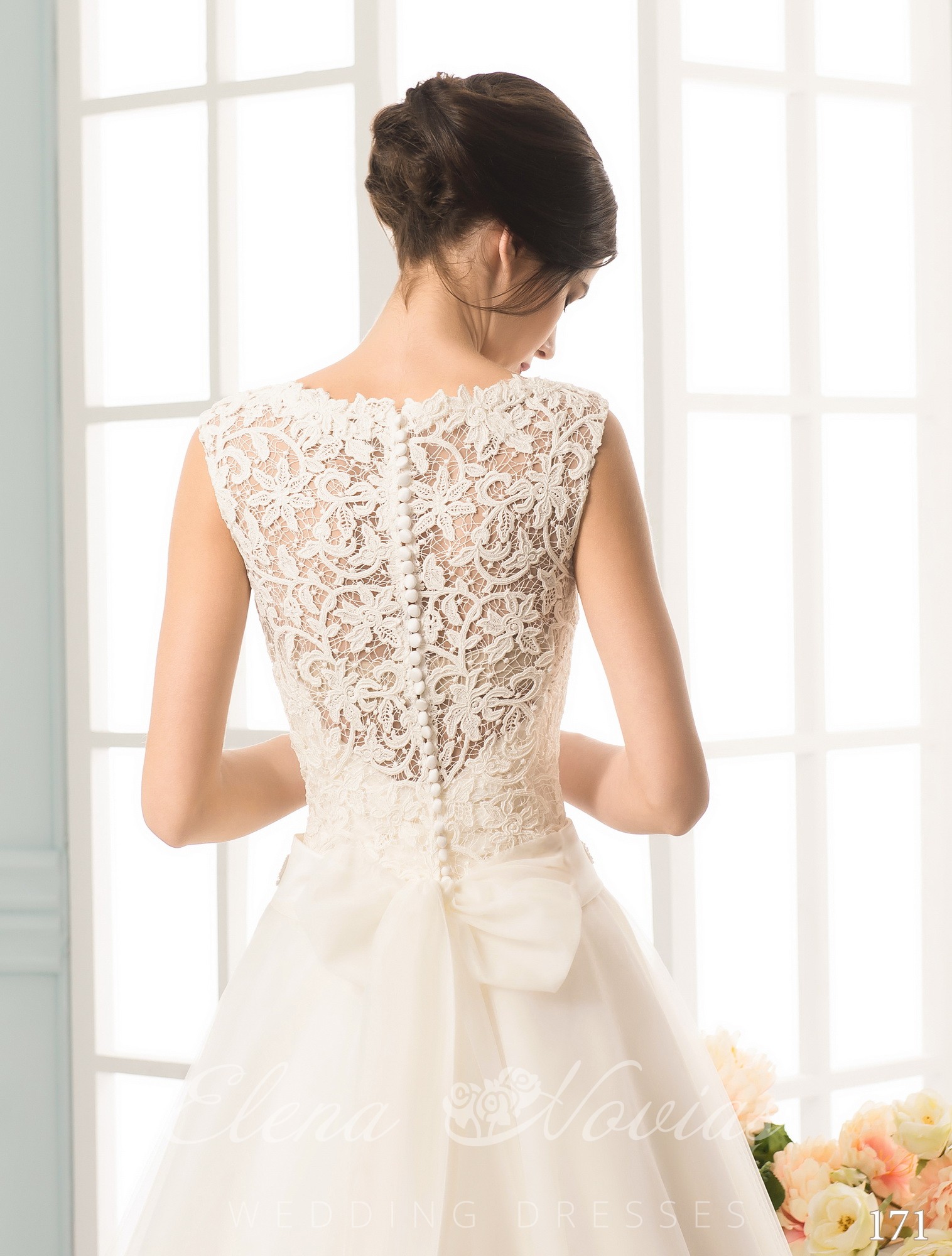 There is no more bright and wonderful event than a wedding for a girl.
As a rule, this event requires serious preliminary preparation: the invitations to guests, organization of celebrations, menus, ordering photos and video, and of course, the choice of a wedding dress and accessories. The dress brides search in your stores, dear bridal salon owners.
Fashionable dresses for bride are important
You should regularly update the range of new and exciting models of dresses to your salon can satisfy the most demanding clients. It requires the permanent fashion following and trying to get all the new models. You just need to look periodically at the «ElenaNovias» online store for this.
Do not forget about the accessories
It's not a secret that accessories should be bought at the same time as the dress, because they have to suit the style. Therefore, the availability of wedding accessories and shoe department in your store would be good for your business. Among the wide range of coats, boleros, interesting hats, jewellery, your clients will be able to pick up everything they need. If you will look into the shoe department, you could choose the appropriate shoes, which will make you feel easy and comfortable.
Everything for the customer
The luxury range of products in your wedding fashion salon is good, but not all that is necessary for success. Qualified friendly consultants are equally important in order to help to clients in the creation of the bride's image. They have to know all trends and styles of wedding, because most of the girls come to buy the bride's dress, but they cannot say for sure what they want. Alternatively, you can place the wedding dress models according to the most fashionable wedding styles. In this case, the girls will be easier to navigate, if they have chosen the wedding style. It happens, vice versa, that the bride chooses a favourite outfit, and then she picks up the wedding style with the dress. You, as an owner of the of the wedding fashion shop, need to be prepared for a different turn of events, and to make every effort to ensure that your client is satisfied with the shopping and the attitude of the store personnel.