2018-08-23 14:29:59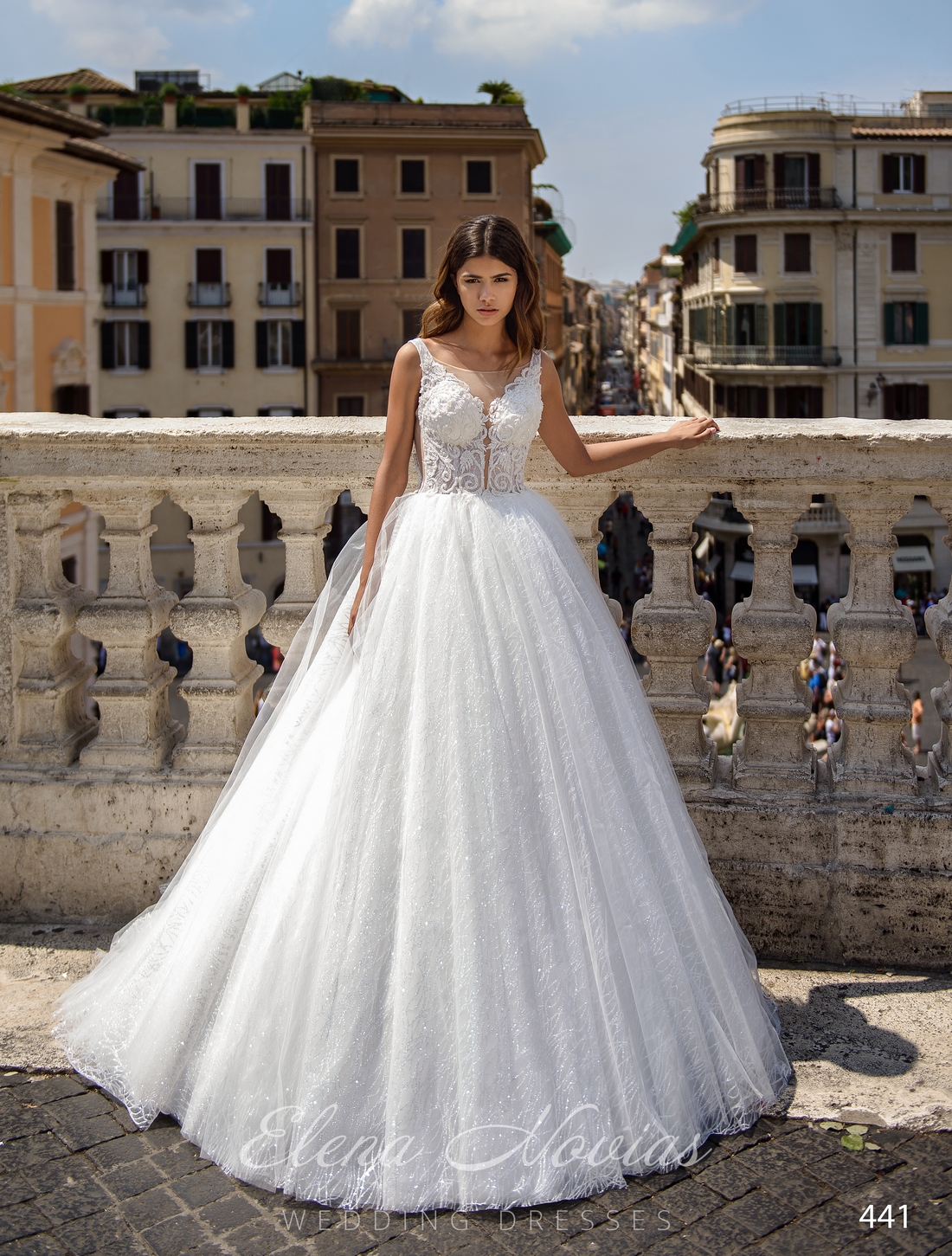 Wedding outfit is the most important element of the future bride's look.
Therefore, it is not surprising that women spend a lot of time in pursuit of the most suitable option to emphasize advantages of figure, skin tone, eyes color and temperament of the owner.
So, wedding bustier dresses fit slim beauties with graceful hands and clavicles that get married in the warm season – summer or early autumn. In addition, they focus attention on the décolleté, in most cases made in the form of a heart.
Every girl and woman will feel attractive and irresistible in dresses of this style. The Ukrainian brand Elena Novias annually releases collections of dresses with bustier models having a special place in them. Designers and fashion designers of the company make maximum effort so that each dress be stylish, fashionable and unique. Original styles, designer decoration and quality tailoring make wedding dresses manufactured by Elena Novias more and more popular not only in Ukraine, but also far beyond. Buy branded outfits wholesale from the official website.
Features of holiday clothes
The main distinguishing feature of wedding bustier dresses is their upper part represented by an open corset. In this case, the bottom and style in general can be very different: puffy and straight, "Fishtails" and "Mermaids", transformers and train dresses - bustier looks perfect with any bottom.
Most of these outfits have quite hard corset beautifully decorated with:
inlaid crystals, beads, pearls;
abundant embroidery;
elegant drape;
volumetric appliques;
guipure, lace inserts, etc.
You can see through the variants of decoration on bustier corsets by Elena Novias in the company's catalog. These styles were especially vividly presented in one of the wedding dress collections 2018.
Cooperate with professionals who understand modern wedding fashion!
Buy original wedding bustier dresses wholesale directly from the website of the brand. Delivery, affordable prices and good service are guaranteed. Order outfits for salons, shops and be in trend!